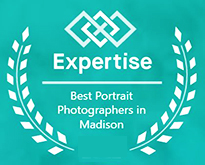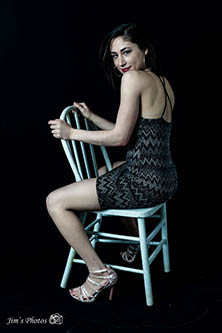 Are you an aspiring or new model wanting to get a foot in the door? Maybe you are an experienced model needing to freshen up your portfolio. Maybe you're an average person and just want to have some fun with photos! Jim's Photos is able to help.


I am always looking for models, and will shoot TFP for models who have creative ideas that they want to bring to life. I am available for studio or outdoor lifestyle, fashion and glamour photo shoots.
.


I am a professional photographer located in the Madison WI area and I love all photography. I created Jim's Photos, LLC years ago to provide great images for anyone. Photography has been my passion for many years and I do a large variety of venues both indoors and outdoors. My studio is on the west side of Madison and outdoor locations are available almost anywhere. My objective is to provide high quality images that you will proudly display in your portfolio. Your portfolio should be all about you and what you want. Your photos will be displayed in your own gallery. Be sure to see my references!
If interested in Boudoir photography, check out my
Boudoir pages
too. Photography is my passion and nothing gives me more satisfaction then capturing those special moments for you. My style is natural, modern, and most of all FUN. See my
Modeling Portfolio
for some samples of my work.
I specialize in portrait photography and I'm proficient with modeling and artistic photography. I enjoy helping people feel good about themselves.  I don't believe there is one kind of beautiful.  I believe we are all beautiful and should celebrate our differences and lift one another up.  I want to make you feel your best and help you realize all your beautiful features, all while having a lot of fun.  When you book a session with me, I become a friend, someone you can count on, and who will always try to let you see your full potential. Both indoor and outdoor venues are available in any season and I'm open to any setting. It's not about the glamour or money, its about the sincerity of the people involved. My style is casual and I'm very easy to work with. See some of my testimonials here.

You don't have to be gorgeous or perfect to do this. Anyone can! I use only the best professional equipment available and on-location studio lighting. Every image I complete is professionally edited (re-touched) and color corrected to perfection. Your photos will be clean, natural and clear. See my modeling portfolios here. Also, see some of my Pole Dancing photos too. (Thanks to Jackie at Aerial Bliss Studio in Madison for helping with this.) Your photos will show strength, courage, determination, and confidence.
A beautiful day in the woods! See my modeling page and book your session now!


Indoor Sessions
Many of you may desire having your photos done indoors. There are many reasons to do this.  Weather, privacy and the ability to control the lighting and other environment are just some reasons that come to mind. These sessions are easy and fun too. I have my own private photography studio located in Madison, WI. My studio is state of the art using only the very best equipment. There are many backdrops and themes you can choose from.

The studio is located on the west side of Madison and is available any time by appointment. In addition, you can also choose a local hotel room, your own home or some other place of your liking to have your photos done. Please inquire for more details.

Service Area
Jim's Photos, LLC serves the following communities including: Madison, Stoughton, Windsor, Waunakee, Middleton, Cross Plains, Janesville, Beloit, Edgerton, Brodhead, Sun Prairie, De Forest, Marshall, Deerfield, Cambridge, Ft Atkinson, Lodi, Dane, Cottage Grove, Monona, Verona, Fitchburg, Oregon, Evansville, Belleville, Monroe, Monticello, Albany, Pine Bluff, Barneveld, Mt Horeb, Dodgeville, Columbus, Fall River, Waupun, Cambria, Fond du Lac, Oshkosh, Horicon, Beaver Dam, Lake Mills, Milwaukee, Mazomanie, Black Earth, Sauk City, Prairie du Sac, Reedsburg, Richland Center, Boscobel, Dodgeville, Baraboo, Lake Delton, Pardeeville, Portage, Poynette, Wisconsin Dells and others. Pretty much all of south-central Wisconsin.
Ideally, if you are serous about modeling, you will need to have an outstanding professional photo portfolio demonstrating your work. If you do not have a portfolio, please consider having me help you establish one. I will spend time working with you on poses and share with you my experiences as a photographer. Again, my goal is to produce professional high-quality images of you that will make your portfolio stand out from the others. Also, there are some things you can do to prepare for your photo session. See article.

I am always looking for new persons to work with and to help you create a beautiful portfolio for yourself. Most of my models are volunteers, however you could receive compensation for your participation from persons interested in purchasing your photos. There are many theme shoots that can be done. You can do an indoor theme, outdoor theme, a wintery snow theme snow video1 | snow video2, or even an underwater or rain theme. Styles include: Art, Editorial, Pin-Up, Fashion, Hair/Makeup, Back To Nature, Lingerie, Sexy/Edgy, Implied, Boudoir, Fitness, Runway, Sports, Swim wear & Dance.



Photo contests are a fun and exciting way to share your photos with others. There are a lot of reasons for entering a photo contest. First and foremost, if you are lucky enough to be chosen a winner, you can earn some money. But more importantly, you will gain a lot of recognition from some very important sources. There are advertising professionals looking at contest and other modeling web sites for suitable modeling subjects for use in advertising or for other commercial purposes. This may be your chance to gain national exposure. It is important that you have professionally completed photos to choose from. It's practical in today's world to have several categories of photos available in order to achieve the positive results you want.

I encourage models to bring an escort or a friend to the session that will help them prepare and feel more comfortable during the shoot. It is important for all parties allow enough time for the photo session, usually around 2-3 hours. Finished photos and videos are uploaded to my private on-line photo galleries were you will be able to view and download them! Jim's Photos may choose sample photos to be used in its portfolio. Beyond that, image privacy is completely up to you. Your photos will be available for you to download and save to your hard drive. All persons being photographed need to provide a copy of their photo ID and must sign my photo release form(s). You can download and print the form here. If you have the latest version of Adobe Reader, you can now fill out and sign the form(s) online and e-mail them directly to me!



For TFP (Trade For Photos) shoots, we trade your time for my time and you get to keep the finished photos from your shoot in exchange for your time. Its a win-win situation. * If I am charging for the shoot, my session fees are a minimum flat rate $145.00 for a Madison area 2-3 hr on-location professional photo shoot. Additional session and travel time will be handled on a case by case bases. Each session usually includes at least 20-90 professionally edited digital files suitable for web posting, etc. (High resolution prints are available and sold separately.) *The session fee may be reduced or waived at the discretion of Jim's Photos, LLC depending on current specials, discounts and other factors. See my photo session email if you didn't already receive one.



Jim's Photos is always looking for models to work with to have fun while helping them build their portfolios. I'm open to anything so if you have something in mind, let me know. My goal is to capture an authentic emotion, a smile, a pout, or a special moment. I'm trying to capture who you really are, not always how you think you should be in front of the camera. I can promise that you will be treated with respect and professionalism. Complete discretion is assured. Get ready for a lot of fun and excitement. Have your photos completed today!
| | |
| --- | --- |
Hyde Mill, Hyde, WI - A great place for Senior and Modeling photos! (More Info)

All photos can be printed in any any size and style. Each event has 2 galleries both containing identical images. One gallery is for ordering prints and the other, marked with a [d] is for digital downloads. Additionally, I can order larger posters of any size for you as well. The 18"x12" posters are a great value for only $12.00. Contact me for details!
| | |
| --- | --- |
| | |

Modeling Galleries

All Models are photographed by Jim's Photos, LLC unless otherwise noted. Photos are subject to availability. Prints are for sale.


= Coming Soon |

= Video Available |

= Photos Posted | [d] = Downloads | [u]=Underwater


= Locked | * = Partial Listing |

= New Photos Posted
Jim's Photos Modeling Portfolio
I have photos for all the events listed here. I try to process images as fast as I can, however they don't always get posted right away. If you would like a specific person posted, click on the

icon next to the session you are interested in. I will try to give that priority. Note: Sessions with an * (astrek) are partial posting with more to come. More photos will be posted on request.
| | |
| --- | --- |
| | |


The process is very simple, fun and easy! Jim's Photos will do the photo sessions (usually on location) and do all post production re-touching and color correction edits. My prices are reasonable and all finished proofs and photos will be available for you. Every finished photo will be uploaded to your own gallery. I will provide you a link you your gallery where you will be able to view, download and print any of the finished images. Additionally, I offer proprietary service and 25% discount if you choose me as your exclusive photographer! See my modeling welcome email for all the details.
---
Modeling Tutorials
Here are some posing and procedure tips that may help you with your modeling. These are simply ideas and suggestions. The important thing to remember is to simply be yourself. Your skills and self confidence will grow in time the more you do this.
Video 1 | Video 2 | Video 3 | Video 4 | Video 5 | Video 6 | Video 7 | Video 8
---
What Does FTP Mean


"TFP" means Time For Photos or Time For Prints. It could be stated as "TFCD" which means Time For CD disk, or "TFD" which means Time For Download.

Here is how this works: The Model and Photographer trade his/her time and talent for a set of photos from the shoot. There is no monetary exchange at all. Its simply an exchange of value. Your time for my time. There is a benefit for both parties. Its an extremely fair trade. This is particularly useful as a portfolio builder for both the Model and Photographer. See this article too.

---
Modeling Composite Cards
(Comp Card)

In the Modeling business, a Comp Card (also known as a Composite Card) is a card usually 5x7 or even a page that has a model's photos on it, measurements, and contact information. Even more effective is a Video Comp Card detailing a sampling of your photos and other information. Jim's Photos, LLC is able to create very effective Comp Cards for you. Are you serious about modeling? To be successful you must work hard, invest your time, money and be pro-active.

Just because you signed with an agency doesn't guarantee your success. Don't wait for the phone to ring. It probably won't. Get a Comp Card and start promoting yourself now. It will be one of your best tools to your success.

Sample Comp Card 1 | Sample Comp Card 2 | Sample Video Comp Cards
---
Underwater Photo Shoot
(When in season)

Are you interested in doing an underwater photoshoot! Think about how much fun that would be. I was thinking like a form of underwater ballet but this can be anything you want to do. I have all the equipment needed to do this. The underwater camera set-up that is designed to work with only one person in the water. You! I designed a small "floating" rig so the cameras can hang about 8-10 inches below the surface of the water. They have wide angle lenses so they well capture your underwater movements very easily. Most of my underwater sessions are done at Devil's Lake which is one of the clearest lakes in Wisconsin. I also have access to a large indoor pool for this. See my portfolio for some samples. If interested, let me know and I will send you more details on how this is done.



Photos In The Rain

Have you ever thought about having your photos done in the rain?  I have created a "Rain Machine" that sprays water drops in the air.  This allows persons to pose either behind, in front of or directly under the many drops of water. There are lots of very cool effects that can be done with this!  I also have other ideas and props as well.



Photos In The Snow

(When in season)


Winter in Wisconsin presents a unique opportunity. We have snow! And there are days where its warm enough to do portrait photos in a snowy environment. Where are many places we can go to do this. And there ways to keep warm while doing this as well. I have some colored lights to really make this a festive photo session!


---
Why Hire A Professional Photographer

This is a question I get asked a lot. When you hire a professional photographer, you get better quality photos with lots of different things you can do with them. Its that simple. Additionally, professional edits make a big difference as well. Here is an article I wrote that will explain why this is important. Here is a checklist you can use to help you decide what photographer to work with.
---
A Word About Safety

Be careful! Realize that just because someone has a camera doesn't automatically qualify them as a pro photographer! Network wisely and check the work of anyone interested in shooting with you. Always follow your first mind and use common sense when confronted with new photographer/photo shoot situations. If you feel that something is not quite right, don't ignore your instincts. Be careful just like you would on any social media site. I encourage models to bring an escort or a friend to the session that will help them prepare and feel more comfortable during the shoot. The photographer won't mind as long as guests don't interfere with the shoot. Persons under the age of 18 must be accompanied by a parent or other responsible adult. Also, let someone else know where you are going and what time you plan to be back. Its also OK to check in with them during the session. See my article about safety here. Always put your safety first!
Be sure to check my references!
---
Scheduling Your Photo Session

A note for those scheduling a photo shoot with a photographer - First, you need to be serous about doing the shoot. Then you should need to schedule a day that works for you. Ideally, this should be at least a week or two in advance. Make sure you pick a date and time that you know will work for you. And you need to commit to that time. This will help the photographer schedule their appointments more effectively. We understand that things do come up and you may need to reschedule, but this should be rare. If you do need to reschedule, let your photographer know well in advance.

You need to communicate with your photographer about the type of shoot you would like to do. What are your expectations? Where are you located? How far are you willing to travel? What are you willing to do and not willing to do? What is your budget for this? Do you have wardrobe or does one need to be figured out? This all just doesn't happen by magic - it takes work, time, effort and planning. Remember to bring along the wardrobe and accessories you want to use during the shoot. Also remember things like make up, hair brushes, seasonal outfits, swim suits, lingerie, props, towels etc…

And finally you need to show up on time and prepared to do your session. This includes allowing enough time to complete your session which usually takes between 2-4 hours. Having your hair and makeup done ahead of time will save time during the shoot. Doing this will help insure a successful photo session that both you and your photographer can be proud of.
---
What To Wear

As for wardrobe, this depends on the type of shoot it is or the theme of the shoot. It might require formal clothing or something very casual, lingerie or nothing at all. Generally, you can wear pretty much anything you feel comfortable in. Things like Tank Tops, Tee Shirts, Shorts, Workout / Sportswear, Lingerie, Swim Suits, Summer Dresses, etc. work well. A nice bright outfit might contrast well in the outdoors this time of the year. Variety is always good, so bring plenty of outfits, lingerie and swim suits if you like too. I have some props like a little white chair, colored fish net material, battery powered holiday lights and some colored fabrics you can use as a drape.

These are your photos so be sure to come prepared. Remember things like make up, hair brushes, outfits, lingerie and any props you may want to use. Also blankets & towels etc… Having your hair and makeup done ahead of time will make a big difference and save time during the shoot.

Hair, Nails, Make Up
Try to keep it simple. If you're getting a hair cut/color, you might want to do it a week or so before your session in case you need to make adjustments. Also, try to avoid glittery make-up and reduce the oil on your face as much as possible to avoid glare from the lights. Too much make-up will NOT photograph well and look fake.
---
Boudoir
What is Boudoir (pronounced bood-waa) Photography? Boudoir photography is about making women feel good about themselves. The goal is to help each person discover and embrace her own unique character and sexiness. I strive to provide the perfect lighting, angles and lots confidence boosting direction to make your session a success! See Boudoir details here.  
No matter what, all women want to feel loved, important and beautiful. You are completely and totally sexy. Boudoir photo sessions can be a thrilling experience. It involves stepping out your comfort zone. It's butterflies in your stomach. It's hoping that you don't mess up and look stupid. It's every doubt you've ever had about yourself emotionally, mentally and physically coming into the spotlight. It's all about crushing those doubts and obliterating your fears. It's realizing how great you are, how really beautiful you are. Women should know how stunning they are. I want to show women how sexy they are, no matter what size, shape or race. I want to help people find their confidence, to grasp it and never let it go! This will help you be a part of the journey of finding yourself and loving the person you are. You can be something more. You can be a person that realizes that you are beautiful, and you are worth it. This is done because you embrace the journey, the challenges, and the reward. This is done because you want to change how you see yourself. This is done in hopes that every person reading this will know, without question, that they are beautiful, confident, and unstoppable. In the end, you only regret the chances that you didn't take. You only live once so let your imagination run free. Throw caution to the wind. When you step outside your comfort zone, you would be surprised to see what can happen. You do this for you. How often are you professionally photographed and treated like a super model? Most women work and spend much time balancing work while taking care of their family leaving little or no time for themselves.
---
Modeling Web Cams


I try to be your one stop resource for all types of Modeling. Here is a way for you to have fun and make some extra money at the same time! This site is set up for you to do pretty much whatever you want to do on a web cam. I know Models that have created their own fashion or art shows, some sing and/or dance and do an assortment of different things. How do you get paid? Viewers tip Models by sending them tokens when they like something or for a large variety of reasons. Its up to you to be creative! This is an effective way for you to highlight and show off your talents to others. Check out the site here! Jim's Photos, LLC is not affiliated with this site.
---
How To Display Your Photos


There are many web site services set up for you to upload and proudly display your Modeling photos. The problem is that most standard social networking sites like FaceBook will shrink and compress the quality of every photo uploaded there in order to make space available to everyone. They also have strict rules as to what type of photos may be uploaded. Here are ways to avoid these frustrations. Upload all you high resolution photos to you own personal gallery on Jim's Photos site and share the link(s) as you wish. If you want your friends on Facebook or elsewhere to see them, just post the LINK to your photos on your social media site. Your link will not be flagged or removed! This service is available to clients of Jim's Photos, LLC. Ask for more details.
---
Photo Re-Size


Some of you will want to upload your beautiful Modeling photos to modeling social media sites for others to see. This is a great idea as it allows you to have full control of where your photos are located. In doing this, sometimes you will get an error message saying that your image is too large. Most of the time you can correct this yourself. There are a couple of free apps that can help with this. Download either Tech Spot photo resizer or Faststone photo resizer and use these to make your photos accepted by the service you are using.
---
Facebook will automatically resize and format your photos when you add them. To help make sure your photos appear in the highest possible quality, try these tips:
Resize your photo to one of the following supported sizes:

| | |
| --- | --- |
| Regular photos: | 720px, 960px, 2048px (width) |
| Cover photos: | 851px by 315px |

If you use a 2048px photo, make sure to select the High Quality option when you upload it
To avoid compression when you upload your cover photo, make sure the file size is less than 100KB
Save your image as a JPEG with an sRGB color profile
If you need assistance with this, Jim's Photos can help. Contact me for details.
---
Extras


There are bonus extras for persons who have chosen to work with Jim's Photos. I can help you create your own on-line photo portfolio! Just let me know what you would like to do and I will handle the process for you. You can sell your photos on-line! Why not make some extra $$? I can help you create photos that have a better chance of selling on line. Please ask for details. Additionally, I can provide you with your own personal photo gallery on my secure photo server! This would be a place for you to upload ANY photos you want to. No restrictions. Any gallery can be optionally hidden and/or protected.

Jim's Photos is a member of 'Model Mayhem' and 'Green Martini Modeling'. Check out my portfolio and my 'Folio-HD' site. Get ready for a lot of fun and excitement. Please e-mail me to discuss the details. Schedule your photo sessions today!
Other Web Sites
Retail | Magazines | Modeling Web Sites | Modeling for TF | Model Mayhem | Green Martini | Folio-HD | Weebly | Modeling Social | Advertising
How To Prepare For Your Photo Shoot | Models Photographers Love To Work With | 5 Things Every Model Should Do Before A Shoot
Photo Release Downloads
See all photo release forms here here.



TO ORDER PRINTS

Jim's Photos is able to print any photo for you. Throughout this web site, there are thousands of photos posted.

Use the link below to see my photo ordering system used for viewing photos and ordering prints and other neat stuff. You will be taken to the thumbnail indexes for thousands of photos. Click on the thumbnail to view a larger version of the photo you are interested in. Use the "Buy" button to purchase the photos. You will be given many options to choose from. All photos are high resolution suitable for printing and framing. Large poster prints are available for most images. High quality Prints as well as individual high resolution digital image downloads are available. If you have a discount coupon code, use that during the checkout process. See how to order photos.
All events are photographed by Jim's Photos, LLC unless noted. Select the event you are interested.
All schedules are tentative and subject to change. Photos are subject to availability. Prints are for sale.


= Coming Soon
|

=
Video Available
|

=
Photos Available
| [d]=downloads | * = Partial Listing |

=
New Photos Posted
Note: Jim's Photos, LLC is not affiliated with any school, team, group, club or organization and receives no compensation from them. Photo orders are appreciated!
You Can Crop & Edit Any Photo

The photos in our galleries are original in size and resolution. You can crop and fit the image to the print size you prefer. After choosing your photos, place them in your shopping cart. There is a cropping tool for you to use. Click on the Adjust button. Drag the corner handles to crop or adjust for best fit. If you require special photo editing, please e-mail us with your request or call 608-663-3500.



We try to capture as many games and events as we can and we have photos for all events that are listed, however we don't always get them all posted right away. If you would like a specific event posted, click on the

icon next to the event you are interested in. We will try to give that event priority.
DIGITAL DOWNLOADS

Jim's Photos can make available to you a bulk 'Digital Download' option for any event listed on my site. The bulk Digital Download option would be available for all photos from a specific event and available to everyone who views that event. There will be a 'Download Image' button next to the photos of interest. Additionally, any event can be password protected. This way, interested persons can download photos and make any number of prints on their own. With the bulk Digital Download option, any interested persons can make unlimited prints on their own. There is a one time fee that buys the bulk Digital Download option for everyone who accesses that event. Normal print options will still be available and any applicable team or club discount will be available as well. The bulk Digital Download pricing varies considerably depending on the number of image downloads available. Please inquire about pricing.
** Ask about Team/Group Discounts Coupon Codes **
---

I try to capture as many games and events as I can and I have photos for all events that are listed, however I don't always get them all posted right away. If you would like a specific event posted, click on the

i con next to the event you are interested in. I will try to give that event priority.

Payments To Jim's Photos
Photo Session Fee

Jim's Photos, LLC charges a non-refundable $145.00 photo session fee. You will receive an e-mail confirmation of your payment after completion.

Photo Session Fee

Photo session fees are a flat rate $145.00 for a 2-4 hour on location photo session. This includes 35 - 100 fully edited digital images suitable for fb, etc.

$145.00

Best Value!

Indoor Studio/Motel Fee

Jim's Photos, LLC charges a non-refundable $40.00 Studio/Motel fee. You will receive an e-mail confirmation of your payment after completion.

Indoor Studio/Motel Room Fee

Indoor Studio/Motel fees are a flat rate $40.00 for a 2-5 hour photo session. This includes 20 - 90 fully edited digital images suitable for fb, etc.

$40.00

Photo Session Reservation Fee

Jim's Photos, LLC will charge a $20.00 reservation fee. This is to hold your reserved time slot needed for your session.

Photo Session Reservation Fee

There will be a reservation fee of $20.00. When the session is completed this fee may be refunded. This is at the discretion of Jim's Photos, LLC

$20.00

Pay Jim's Photos, LLC

Use this option for payments or when ordering items not listed on my photo view and print site. Send me an e-mail and tell me what you are interested in. I will quote you a price.

Prices vary greatly so I created this tool to help with on-line payments.

Pay any amount to Jim's Photos, LLC




If I quote you a price, enter amount and use button below to pay the amount.

Do you like my work? If so, you can make a donation to Jim's Photos, LLC here.

Your donation will help with new equipment which will make possible even better photos!

Donate to Jim's Photos, LLC

Use your:


Personal Training/Fitness
Studio 11 - Madison, WI

Introducing Madison's Premiere Elite Personal Training studio. Studio 11.

We feature a full class schedule taylored just for you. When you select one of Studio 11's fitness trainers your choosing from the best of the best. Owner Chris Villalpando has hand selected each and every trainer insisting only on the very best instead of settling for less.

Studio 11's private studio literally is like training in the comfort of your own home, NO gym, NO members around, just you, your trainer and privacy.

See our website for details!


You can buy other items on-line using your credit card! Click

to learn more.
---
Jim's Photos On Facebook
Jim's Photos On Twitter
Learn what's new at Jim's Photos and keep informed when new photos are posted!
Subscribe to Jim's Photos Mailing List: Enter e-mail address:
---
Special Introductory Offer: For a limited time, you can get 1 "Individual Portrait" photo done for free! No session fee, no strings attached. Please e-mail me for details and to schedule a time that is convenient for you.



All photos on this web site have been reduced for web site viewing. Actual prints are full photographic quality. All are high resolution photos that are suitable for printing and framing which can be ordered by following the instructions above. Large poster prints are available for most images. Any information appearing on the photo (watermarks) will not be present on your prints. Note: Jim's Photos is not affiliated with any team, group, club or organization and receives no compensation from them for his work. Photo orders are appreciated! All photographs and content of web site contained herein are the exclusive property of Jim's Photos and may not be used or reproduced in any manner without permission.



Search Jim's Photos
So whatever kind of photography you are interested in, whether it be Portraits, Sports, School, Concerts, Weddings, Graduations, Birthdays, Family Groups or Events, Modeling, Holiday, Real Estate, Construction Work, Trains / Boats, Industrial / Commercial, Advertising, Outdoor, Indoor, or just about anything you want, I can do it all!

Download Jim's Photos "Photo Release Form" here. | Download Adobe Reader here.