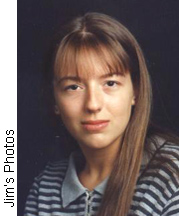 Photo contests are a fun and exciting way to share your photos with others. There are a lot of reasons for entering a photo contest. First and foremost, if you are lucky enough to be chosen a winner, you can earn a substantial amount of money. But more importantly, you will gain a lot of recognition from some very important sources.
A lot of companies and individuals are constantly scouting modeling web sites and contests for suitable subjects for use in advertising or other purposes. This is your chance to gain national exposure.
Most contests are held monthly and require at least 5 photo submissions each time, so it is important to have a lot of photos to choose from. This is easy because by using a digital photo format, it is practical to take as many photos as possible to achieve positive results. Basically, the more photos, the better!
Are you an aspiring or new model wanting to get a foot in the door? Well, Jim's Photos may be able to help. With access to photo contests and web sites, copies of each photo can be sent to any interested parties. The opportunities are countless.
We are always looking for new persons to model for print advertisements or on the web. Even though all models are volunteers, you could receive compensation for your participation depending on the entity used for submission.
The process is very easy! Jim's Photos will take the photos of you and post or submit them to the various modeling web sites or contest entities. The contest holders will judge the photos based on quality, content and creativity. Any prize money distribution will be agreed upon in advance by the subject and Jim's Photos.
Jim's Photos is a member of 'Model Mayhem'. This is a modeling web site viewed by thousands of people world-wide. See my profile by using the link below. Get ready for a lot of fun and excitement. Please e-mail me to discuss the details. Have your photos taken today!
---
Other Web Sites
Retail | Magazines | Modeling Web Sites | Modeling for TF* | Model Mayhem | Advertising
Downloads
Modeling Photos | Photo Contests | Photo Release Form | Contest Release Form

Some forms may require you to use Adobe Acrobat reader. Click below to download your free copy.
---

Jim's Photos is able to print any photo for you. Throughout this website, there are thousands of photos posted.

Use the link below to see my photo ordering system used for viewing photos and ordering prints and other neat stuff. You will be taken to the thumbnail indexes for thousands of photos. Click on the thumbnail to view a larger version of the photo you are interested in. Use the "Buy" button to purchase the photos. You will be given many options to choose from. All photos are high resolution suitable for printing and framing. Large poster prints are available for most images. High quality Prints as well as individual high resolution digital image downloads are available. If you have a discount coupon code, use that during the checkout process.
** Ask about Team/Group Discounts Coupon Codes **
All events are photographed by Jim's Photos unless noted. Select the event you are interested.
All schedules are tentative and subject to change. Photos are subject to availability. Prints are for sale.


= Coming Soon |

= Video Available |

= Photos Available | * = Partial Listing |

= New Photos Posted
Note: Jim's Photos is not affiliated with any school, team, group, club or organization and receives no compensation from them. Photo orders are appreciated!

We know you are out there working hard on the field, court, track or in the water. We are working just as hard on the sidelines to get that perfect action shot. Jim's Photos uses the highest quality digital photography equipment on the market and is always looking to stay ahead of the technology.

No matter what size photo you want, our 'View & Print' photo site offers you the most options for your individual needs. In addition to photos, we offer many other fun and exciting products. These products can make great gift items. Click on the merchandise tab to make your selection.
You Can Crop & Edit Any Photo

The photos in our galleries are original in size and resolution. You can crop and fit the image to the print size you prefer. After choosing your photos, place them in your shopping cart. There is a cropping tool for you to use. Click on the Adjust button. Drag the corner handles to crop or adjust for best fit. If you require special photo editing, please e-mail us with your request or call 608-663-3500.



We try to capture as many games and events as we can and we have photos for all events that are listed, however we don't always get them all posted right away. If you would like a specific event posted, click on the

icon next to the event you are interested in. We will try to give that event priority.

You can buy other items on-line using your credit card! Click

to learn more.
~ DIGITAL DOWNLOADS ~
Jim's Photos can make available to you a bulk 'Digital Download' option for any event listed on my site. The bulk Digital Download option would be available for all photos from a specific event and available to everyone who views that event. There will be a 'Download Image' button next to the photos of interest. Additionally, any event can be password protected. This way, interested persons can download photos and make any number of prints on their own. With the bulk Digital Download option, any interested persons can make unlimited prints on their own. There is a one time fee that buys the bulk Digital Download option for everyone who accesses that event. Normal print options will still be available and any applicable team or club discount will be available as well. The bulk Digital Download pricing varies considerably depending on the number of image downloads available. Please inquire about pricing.
---
Jim's Photos On Facebook
Jim's Photos On Twitter
Click the box above while using your Moblie Device to download the Jim's Photos App
---
---
Special Introductory Offer: For a limited time, you can get 1 "Individual Portrait" photo done for free! No session fee, no strings attached.Please e-mail me for details and to schedule a time that is convenient for you.



All photos on this web site have been reduced for web site viewing. Actual prints are full photographic quality. All are high resolution photos that are suitable for printing and framing which can be ordered by following the instructions above. Large poster prints are available for most images. Any information appearing on the photo (watermarks) will not be present on your prints. Note: Jim's Photos is not affiliated with any team, group, club or organization and receives no compensation from them for his work. Photo orders are appreciated! All photographs and content of website contained herein are the exclusive property of Jim's Photos and may not be used or reproduced in any manner without permission
.

Search Jim's Photos
So whatever kind of photography you are interested in, whether it be Portraits, Sports, School, Concerts, Weddings, Graduations, Birthdays, Family Groups or Events, Modeling, Holiday, Real Estate, Construction Work, Trains / Boats, Industrial / Commercial, Advertising, Outdoor, Indoor, or just about anything you want, I can do it all!

Download Jim's Photos "Photo Release Form" here. | Download Adobe Reader here.
---
Home
|
Ordering Prints
|
Information
|
Weddings
|
Sports / Team
|
Seniors
|
Pricing
|
FAQ
|
About Us
|
Room For Rent
|
PAY
|

Contact Us
Modeling
|
Preview 1
|
Preview 2
|
Preview 3
|
Gallery 1
|
Gallery 2
|
Gallery 3
|
Photo ID
|
Feedback
|
NOAA
|
Motorcars
|

On-Line Store