| | .... | | |
| --- | --- | --- | --- |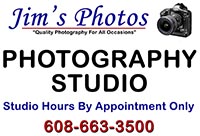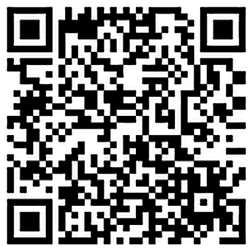 I love all photography. I created Jim's Photos, LLC many years ago to provide great images at an affordable price. Jim's Photos, LLC is a full time, full service professional photography and photo print company. I have been photographing people, action and team sports and other events for over 25 years. You can find me at a variety of portrait sessions or eventswith a Canon camera in my hands and I am very excited to be capturing images and memories for everyone to enjoy. Having been born and raised in the Madison, WI area, I know many great spots in the area where your photos can be done. Madison is an area where there are many parks, lakes and other places that make for great outdoor portraiture

Action sports, team sports and event photography are my specialty but portrait work is my true passion. I am a certified Max Preps photographer so you can be assured of only the best quality. I shoot images to try to tell the complete story of the person, game or event. Additionally, I do senior photographs, modeling shoots, and family portraits. I will try to capture the 'real you' during your portrait session. Jim's Photos is updated on a daily bases based on sport and event schedules and portrait sessions. Feel free to contact me if you would like me to cover your upcoming event or schedule a senior, modeling or family portrait session. Most people know that they can rely on me to have a high quality finished product on time and on budget. I am able to provide high quality prints of any size. Ordering prints is the best way to preserve your memories for a lifetime. Check out some of my testimonials!

Portrait Photography
At Jim's Photos, LLC, we believe in "customer service first" and provide a great vareity of photography services treating our customers with a personal flare. We strive to customize our work and match the personality of each person. We discuss with each person what they feel is important and uncover their goals for the photo shoot. We go over which photography styles and themes they like best. Its helpful to discuss their hobbies and interests to get a feel for their personalities. This way we can suggest session themes and locations we feel provide the best match.
Listed below are some of the services that we provide
Portraits: Modeling, Family, Senior, Business, etc.
Sporting Events: Basketball, Volleyball, Softball, Swimming and other Performances as well.
Commercial: Stock Photography and Advertising. Construction, Landscape, Architecture.
If you don't see a particular service that you are looking for, just contact us at contact@jimsphotos.com, so we can discuss how we may be of service to you.
Prices: There are no packages or bundles so you only pay for the photos you want. We are very reasonably priced and all our services include pre session discussions, research and scouting, expert photo editing, and fast turn-around time. We do our best to fit the session into your schedule no matter how busy you are. If you are interested in our services, please contact us at contact@jimsphotos.com, so we can customize your photography experience today.



Modeling


As a kid, I was always happiest when I had a camera in my hands and this passion has followed me into adulthood. Although I do sports action and team photos, portrait sessions have always been my favorite. I enjoy working with people, especially capturing the female form. I don't have a specific look or style I go for therefore I shoot in a variety of styles. I use only the best professional equipment available and on-location studio lighting. Every image I complete is professionally edited (re-touched) and color corrected to perfection. Your photos will be clean, natural and clear. See my modeling portfolios here. Your photos will show strength, courage, determination, and confidence. My goal is that you love your portraits and I will strive to make each portraits session fun, comfortable and empowering.
JIM'S PHOTOS, LLC- ACCREDITATIONS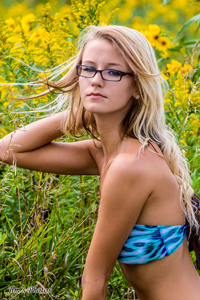 Jim's Photos Services


Why Hire A Professional Photographer


This is a question I get asked a lot. Here is an article I wrote that will explain why this is important. Here is a checklist you can use to help you decide what photographer to work with.
A Word About Safety


Be careful. Realize that just because someone has a camera does not automatically qualify them as a pro photographer! Network wisely and check anyone interested in shooting with you. Always follow your first mind and use common sense when confronted with new photographer/photoshoot situations. If you feel that something is not quite right, don't ignore your instincts. See my article about safety here. Always put your safety first.


TO ORDER PHOTO PRINTS


Jim's Photos is able to print any photo for you. Use this button to learn about ordering photo prints.

** Ask about Team/Group Discounts Coupon Codes **
All events are photographed by Jim's Photos, LLC unless noted. Select the event you are interested.
All schedules are tentative and subject to change. Photos are subject to availability. Prints are for sale.


= Coming Soon |

= Video Available |

= Photos Available | [d] = Downloads Available | * = Partial Listing |

= New Photos Posted
Note: Jim's Photos is not affiliated with any school, team, group, club or organization and receives no compensation from them. Photo orders are appreciated!

We know you are out there working hard on the field, court, track or in the water. We are working just as hard on the sidelines to get that perfect action shot. Jim's Photos uses the highest quality digital photography equipment on the market and is always looking to stay ahead of the technology.

No matter what size photo you want, our 'View & Print' photo site offers you the most options for your individual needs. In addition to photos, we offer many other fun and exciting products. These products can make great gift items. Click on the merchandise tab to make your selection.

SPORTS / TEAM PH0TOS FAQ's
Q: Is there any fee that you charge in addition to the pictures?
A: For most events, I waive any session fees. I do of course charge for any prints you may want. However, you only pay for the prints or images what you want. I try to limit the "package" deals. There are discounts available for schools, clubs and other organizations. Please ask about photo print discount coupons. See our pricing page for a guide and details.

Q: What is your procedure for photographing large groups, or teams and do you do individual player photos?
A: I specialize in group, team and individual player photos! This is where good planning comes in. On the day of Team and Individual photos, I will set up early at your facility in an area of your choice. Once I am set up, the rest should go smooth with your help. You can schedule each group or team to come over to the photograph area at separate times. I will do the team photos first followed by individual member photos for that team. (See details below.)
Each team is lead to the photograph area by someone in charge of that team. At this point, everyone should already be in the attire that is needed for the photos. I will do the team photos first. Usually this will involve arranging the taller people to be in the back (about 6 persons wide) with shorter people towards the front. Sometimes, people in the middle can be kneeling with people in the front sitting. This is of course at your desecration. I like to take about 6 to 12 photos of each team. More if requested. This should take 10-15 minutes.
Yes, I do individual portraits! After the group photos are done, I will do individual persons for that team. For individuals, I like to do 2 to 6 photos of each person. There will be more shots if different poses are requested. Each person should take 2-4 minutes each.

Q: How flexible are you in regards to the type of photos that are done?
A: This is your team and your event. Just let me know what you want, and I will do my best to accommodate your wishes. I am not a big time photographer, so you can customize almost anything you like. Team banners and posters are available too.

Let me know if you would like your event photographed! Check out some of my testimonials!