Home > Back to Senior Photos Main > Prepare For Senior Photos

PREPARING FOR YOUR SENIOR PHOTOS
High School or College Senior portraits are unique and well worth the time and effort to prepare. Senior pictures are a great way to capture your last year before leaving school and entering the collage or work world. Being prepared in advance is the best way to have your portraits turn out there best. Most people have their senior portraits taken during the summer or early fall between Junior and Senior years. If you wait any time later, be prepared for the rush for all the seniors graduating that year to have their pictures done. Also, remember to ask your High School what size photo they need for the yearbook. Jim's Photos will work with your school to determine what their requirements are and is able to produce images that are needed for your yearbook.

Pricing
Senior Pictures can run anywhere from $80 to $1,000 for a fancy photo package and perhaps more at some places. Most people pay around $200 to $350. With Jim's photos there are no packages, you only pay for the photos you want. My basic session fee is only $40.00 which includes a 2 hour on location session and some digital downloads as well. High resolution downloads and prints are sold seperatly.

Choosing Clothing
You want to make sure you have a good variety of clothing and colors to go with different backgrounds and props. Avoid patterns as this can take attention away from your face.
Guys - For a traditional portrait bring medium and dark colored sweaters or shirts as they photograph well. For casual and on location photos, dress comfortably with jeans, shorts and shirts you really like.
Girls - Bring the clothes you feel best in. Bring a few long sleeved sweaters or shirts even in the summer for a more traditional look. When you are ready for casual photographs have jeans, shorts or summer dresses available. Bring your favorite outfits; they are your favorite because you feel good in them! Consider wearing your prom dress as they make gorgeous portraits!
Don't wait till the last minute to buy new clothing for you portraits. We recommend bringing 3 to 4 outfits. You don't need to buy this many. Just select from what you already have. These are your senior portraits, bring your favorite clothes!
Common clothing in pictures are:
Dresses (casual and formal)

Jeans

Sweatshirts

Sweaters

T-shirts

Dress shirts (long and short sleeve)

School Letterman Jackets

Sports outfits or uniforms

Swim Wear (if into swimming)

Slacks or Shorts
Clothing Do's & Don't's
Refrain from stripes and multi-pattern or wild colors The viewers eye is drawn to skin, so keep this in mind when wearing short sleeves, shorts or skirts. As you can see, just about anything goes. I recommend having one nice outfit, one you wear often, and one related to your interests such as a sports uniform.
A few additional notes on clothing and accessory choices: A week or more prior to your photo shoot, select the outfits you plan to wear for portraits. You may want to include one dressy outfit, several casual outfits, and/or a sports uniform if you are involved in sports, dance, cheerleading, etc.

Hair, Makeup and Glasses
Hair - We recommend you have your hair cut and/or permed 2 weeks before the session so you look more natural. Please don't try a hairstyle drastically different too close to your session, as you may not like it!
If you wear glasses most of the time, you'll want to wear them in your portrait. To eliminate glare and reflections, call your optician and arrange to borrow a pair of empty frames like yours, or have the lenses removed from your own glasses. Most opticians will gladly do this for free (make sure you give them plenty of notice). This totally eliminates glare and distortion and is the most important way to improve your portraits if you wear glasses. It doesn't take much effort, and it sure makes your pictures look better! Note: If you have non-glare lenses you will not need to do these steps.

Makeup - Attention Girls AND Guys
GIRLS – keep your makeup natural and fresh! For girls bringing make-up, I suggest natural colors because the sunlight can make your face look a bit faded out and pale. Don't go to heavy with it. Too much make-up will look unnatural and you may look like a clown. GUYS - a fresh shave is a must. If you have a beard or mustache, make sure it's neatly trimmed.
Everyone - Use cover-stick on any blemishes, scars or moles you want to hide. Also, please bring face powder in your skin tone to the session as you will need to re-apply it many times throughout the day. A helpful hint: before the session: Stand two feet in front of a mirror and dab cover-up makeup on any noticeable blemishes, dark circles etc. If they're gone in the mirror, they'll be gone in your photographs. Note: On all orders, basic retouching is included.

Props and Accessories
You may bring along make-up and hair spray for use during your session. Things like hats, sunglasses, and other accessories can make for very nice and interesting senior portraits.
Don't forget the sports equipment, musical instruments, graphing calculator even your favorite pets. Yes, I have done horses too. Including props from your sports or hobbies are great additions.

Digital Photography
All my senior photos are done digitally. You will be able to view your senior portrait proofs online. Doing it this way allows you to be able to choose from many photos. Instead of just the best 50 of the photos that were taken This is helpful in cases where the photographer may have excluded a photo that you really liked.
Also, with digital photography you are able to share proofs with family and friends to get their opinion on which photos to have printed.
Another advantage with digital photography it that you can ask for the pictures on a CD or if you can download them on to your computer. This way you can use them on your Facebook or other social web page, or just have them to share with friends online. Keep in mind the photo rights of the photographer *.
* Photo copyrights are protected by most photographers. If you want the right to use your photos as you choose, it may be as simple as asking or paying an extra fee. Some photographers may not be too inclined to give away the rights to their work. In cases like this, limited rights may be available.

When Sessions Are Held
We generally start senior sessions at approximately 3:00 PM, however, anytime will work if the lighting is right. Overcast is perfact! The best lighting for outdoor portraits is early evening overcast. We start then because the sun is lower in the sky, creating softer light for portraits.
We offer many different senior portrait possibilities and as always, you purchase only the photos you want. Please see some of my samples on my "photo viewing and printing" web site. Contact us for more details.

TO ORDER PRINTS

All events are photographed by Jim's Photos, LLC unless noted. Select the event you are interested.
All schedules are tentative and subject to change. Photos are subject to availability. Prints are for sale.


= Coming Soon
|

=
Video Available
|

=
Photos Available
| * = Partial Listing |

=
New Photos Posted
Note: Jim's Photos is not affiliated with any school, team, group, club or organization and receives no compensation from them. Photo orders are appreciated!

Jim's Photos is able to print any photo for you. Throughout this website, there are sub-sections featuring portraits and the many events I cover. You will find thousands of photos posted. Click on the links for the photos, events, or shows you are interested in. You will be taken to my photo viewing and ordering web site.

Here you can browse the thumbnail indexes of photos. Click on the thumbnail to view a larger version of the photo. Use the "Buy" button to purchase the photos you are interested in. You will be given many options to choose from. Print and Digital file prices are listed during the check out process. Ask me about any discount coupons that are available.



Jim's Photos is proud to offer photos of High Scholl or Collage seniors and underclassmen. I try to capture as many as I can and I have photos for all sessions that are listed, however I don't always get them all posted right away. . If you would like a specific session posted, click the
(Coming Soon) next to the one you are interested in and tell me what you are interested in. I will try to give that priority.



If you have any questions, contact me or see my pricing page for details.

Download Jim's Photos "Photo Release Form" here.


You can buy other items on-line using your credit card! Click

to learn more.
* Web site photo quality has been reduced for web viewing. Any info printed on the photo in faint white will not be present on your prints.
You Can Crop & Edit Any Photo

The photos in our galleries are original in size and resolution. You can crop and fit the image to the print size you prefer. After choosing your photos, place them in your shopping cart. There is a cropping tool for you to use. Click on the Adjust button. Drag the corner handles to crop or adjust for best fit. If you require special photo editing, please e-mail us with your request or call 608-663-3500.



We try to capture as many games and events as we can and we have photos for all events that are listed, however we don't always get them all posted right away. If you would like a specific event posted, click on the

icon next to the event you are interested in. We will try to give that event priority.
DIGITAL DOWNLOADS

Jim's Photos can make available to you a bulk 'Digital Download' option for any event listed on my site. The bulk Digital Download option would be available for all photos from a specific event and available to everyone who views that event. There will be a 'Download Image' button next to the photos of interest. Additionally, any event can be password protected. This way, interested persons can download photos and make any number of prints on their own. With the bulk Digital Download option, any interested persons can make unlimited prints on their own. There is a one time fee that buys the bulk Digital Download option for everyone who accesses that event. Normal print options will still be available and any applicable team or club discount will be available as well. The bulk Digital Download pricing varies considerably depending on the number of image downloads available. Please inquire about pricing.
** Ask about Discounts Coupon Codes **
---

I try to capture as many events as I can and I have photos for all events that are listed, however I don't always get them all posted right away. If you would like a specific event posted, click on the

icon next to the event you are interested in. I will try to give that event priority.

Payments To Jim's Photos, LLC
Photo Session Fee

Jim's Photos, LLC charges a non-refundable $40.00 photo session fee. You will receive an e-mail confirmation of your payment after completion.

Photo Shoot Session Fee

Photo session fees are a flat rate $40.00 for a 2 hour on-location photo session. This includes 25 - 80 fully edited digital images suitable for fb, etc.

$40.00

Best Value!

Pay Jim's Photos, LLC

Use this option for payments or when ordering items not listed on my photo view and print site. Send me an e-mail and tell me what you are interested in. I will quote you a price.

Prices vary greatly so I created this tool to help with on-line payments.

Pay any amount to Jim's Photos, LLC




If I quote you a price, enter amount and use button below to pay the amount.

Do you like my work? If so, you can make a donation to Jim's Photos here.

Your donation will help with new equipment which will make possible even better photos!

Donate to Jim's Photos, LLC

Use your:
---
Jim's Photos On Facebook
Jim's Photos On Twitter
Click the box above while using your Mobile Device to download the Jim's Photos Smart Phone App
---
Learn what's new at Jim's Photos and keep informed when new photos are posted!
Subscribe to Jim's Photos Mailing List: Enter e-mail address:
---
Special Introductory Offer: For a limited time, you can get 1 "Individual Portrait" photo done for free! No session fee, no strings attached. Please e-mail me for details and to schedule a time that is convenient for you.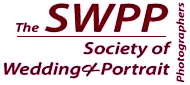 All photos on this web site have been reduced for web site viewing. Actual prints are full photographic quality. All are high resolution photos that are suitable for printing and framing which can be ordered by following the instructions above. Large poster prints are available for most images. Any information appearing on the photo (watermarks) will not be present on your prints. Note: Jim's Photos is not affiliated with any team, group, club or organization and receives no compensation from them for his work. Photo orders are appreciated! All photographs and content of website contained herein are the exclusive property of Jim's Photos and may not be used or reproduced in any manner without permission.



Search Jim's Photos
So whatever kind of photography you are interested in, whether it be Portraits, Sports, School, Concerts, Weddings, Graduations, Birthdays, Family Groups or Events, Modeling, Holiday, Real Estate, Construction Work, Trains / Boats, Industrial / Commercial, Advertising, Outdoor, Indoor, or just about anything you want, I can do it all!

Download Jim's Photos "Photo Release Forms" here. | Download Adobe Reader here.